Paid back
Nic doesn't need proof he is the father of his child, but he gets it anyway.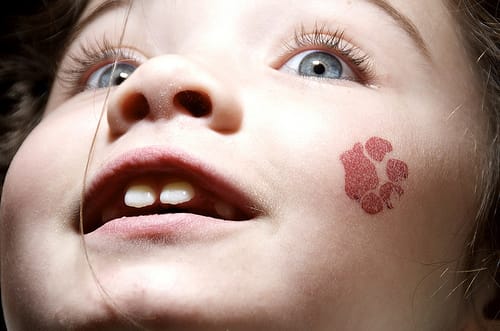 As any father should, I of course think my daughter is the most special person in the world, but she is such a clone of her mother I sometimes wonder where all my genes went.
I was reminded that they're most certainly in there working their chemical magic the other day when I took her along for a walk. Me on foot and her on her beloved Razor scooter.
After a while she started getting tired of scootering and wanted me to carry the scooter. Okay, no problem. Then she thought I was walking too fast—speed being the reason she had the scooter with her in the first place.
So we were walking along, her a few steps behind me, when I heard her mutter under her breath, "This is so stupid."
Yep, there they are, the Lindh genes.
Posted Wednesday, 18 March, 2009 by Nic Lindh
---
For your enjoyment, the 10 latest posts
Another book roundup, including some stellar athletes and soldiers, what might be the most jaded, soul-weary protagonist ever, and some grimdark fantasy.
The Internet is getting creepy, and Nic is breaking out his tinfoil hat after newspaper paywalls push him over the edge.
Nic is tired of tech sites obsessing over Apple's financials and business strategy. So very tired.
Nic reads a book about the processed food industry and is incensed.
Computers are complicated. This brings out the irrational in people.
Nic proposes the loan word Rechthaberei be incorporated into American English.
The Core Dump is back! Books were read during the hiatus. Includes The Coldest Winter, Oh, Myyy!, Tough Sh*t, The Revolution Was Televised, The Rook, Mr. Penumbra's 24 Hour Bookstore, Gun Machine, Fortress Frontier, Standing in Another Man's Grave, and The Memory of Light.
This site will return in February.
From a true patriot to a world-weary detective, a dead god, and a civilization about to sublime from the galaxy, this book roundup spans the gamut. Includes Where Men Win Glory, Wild, Inside the Box, The Black Box, Three Parts Dead, Red Country, and The Hydrogen Sonata.
Springsteen gives a concert in Phoenix. It's fantastic.