The Arizona Republic finds a "haunted library"
The newspaper of record for America's fifth-largest metro area puts a story about a haunted house as the top item for its Valley & State section. Nic finds it hard to control his disgust and anger. Kind of like a vengeful ghost.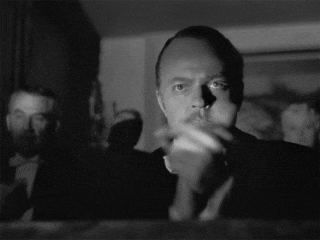 On Tuesday, Oct. 19, 2010, the top story on the front page of the Valley & State section of The Arizona Republic covers a "haunted library" which is being investigated by "ghost hunters."
Sigh.
The top story on the B section of the paper of record for the nation's fifth-largest metro area is a piece of medieval ignorance about freaking ghosts.
Sigh.
I really don't like bagging on The Republic—I know people who work there and understand the strains they're under—but for the love of all that is holy, ghost stories? Ghost stories? This is what you're going with these days? Ghost stories?
Seriously, it's like the freaking Enlightenment never happened.
Oh, but it did! The ghost hunters are "science-based." Ooooooh. They have electromagnetic-field meters! So it's not bullshit! They have a device that measures electromagnetic fields. Which clearly is what ghosts are made of, duh!
Here's the coda to the story:
Lewis' team asked a series of questions in the Scottsdale room. At one point, he asked, "Do you want people to know you're still around?"'
Several seconds passed.
"Did you hear that?" Schor asked.
"What? What do you hear?" Lewis replied.
"It sounds like someone's talking back there," Schor said.
Lewis investigated the book stacks, returned and asked another team member to go. Schor volunteered.
Seconds before Schor left, a Republic reporter1 asked for the temperature to drop to 66 degrees. It immediately fell from 66.6 to 66.1.2
Schor returned and reported he felt a tingling sensation.
"Me, too," Lewis responded. "It's not evidence, but it's interesting."
No, no it's not. And it certainly doesn't belong in The Arizona Republic. Whoever approved this story should be fired. Full stop.
Yes, Halloween is coming and you want to get on that bandwagon, sure, but tacitly agreeing with this kind of tripe is the opposite of any mission you may have of informing the public. Stick to the haunted houses run by sane people who know they're putting on a show.
I have never been closer to canceling my subscription.
Posted Tuesday, 19 October, 2010 by Nic Lindh
---
For your enjoyment, the 10 latest posts
Another book roundup, including some stellar athletes and soldiers, what might be the most jaded, soul-weary protagonist ever, and some grimdark fantasy.
The Internet is getting creepy, and Nic is breaking out his tinfoil hat after newspaper paywalls push him over the edge.
Nic is tired of tech sites obsessing over Apple's financials and business strategy. So very tired.
Nic reads a book about the processed food industry and is incensed.
Computers are complicated. This brings out the irrational in people.
Nic proposes the loan word Rechthaberei be incorporated into American English.
The Core Dump is back! Books were read during the hiatus. Includes The Coldest Winter, Oh, Myyy!, Tough Sh*t, The Revolution Was Televised, The Rook, Mr. Penumbra's 24 Hour Bookstore, Gun Machine, Fortress Frontier, Standing in Another Man's Grave, and The Memory of Light.
This site will return in February.
From a true patriot to a world-weary detective, a dead god, and a civilization about to sublime from the galaxy, this book roundup spans the gamut. Includes Where Men Win Glory, Wild, Inside the Box, The Black Box, Three Parts Dead, Red Country, and The Hydrogen Sonata.
Springsteen gives a concert in Phoenix. It's fantastic.