The monster of Norway
The horrific events in Norway hit home for Nic.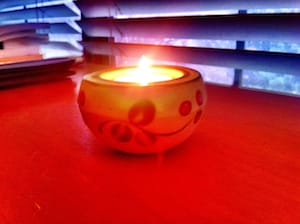 It's hard for any sane person to wrap their mind around the awful act in Norway—that a beast in the form of a man could calmly walk around and gun down defenseless youths.
The perpetrator himself does not deserve to be remembered or noticed. He is scum, and only interesting in that we need to know as much as possible about him for the purpose of improving our ability to detect people like him early and intervene before they get a chance to spread their terror. Apart from that, he deserves to die in prison, in obscurity.
From what I've been able to gather from the media, the response of the Norwegian people has been an inspiration to us all—grieving together with a calm dignity. I sincerely hope they'll be able to heal together as a people while cherishing their memories of the victims.
Apart from the closeness between Norwegian and Swedish societies (open border, similar language and culture) one thing that chills me about this particular crime is that I went to the Swedish-equivalent youth camp (SSU, for those of you familiar with the Swedish political system.) of the one held annually on Utøya when I was in high school.
It was a fantastic week. Great memories. Just like I'm sure the one on Utøya was for the young men and women attending. And this swine decided to desecrate their joy of life. It's hard to contain my rage and grief.
My thoughts are with Norway.
---
Enjoy the ten latest posts:
Nic finally launches his own podcast wherein he explains technology to humans.
The Republic prints another sad editorial about net neutrality. Nic's regard couldn't be any lower.
The Arizona Republic prints a willfully ignorant editorial against net neutrality. It makes Nic unhappy.
Nic tries to understand why people choose to live lives of fear and anger.
Fury is a relentlessly grim World War II movie, and as the source autobiography Death Traps makes clear, it should be.
People fear change, so new technology is used as as a faster version of the old. This makes technologists sad.
Nic provides a lesson plan for teaching total beginners HTML, CSS and JavaScript.
Things go dark and magical in this installment. Includes So, Anyway…, Yes Please, The Mirror Empire, London Falling, Broken Homes, Perfidia, The Peripheral, Burning Chrome, and the Bel Dame Apocrypha Omnibus.
Nic moves his link blog where it should have been all along and has thoughts about Web hosting.
Nic ponders our relationship with our cats.