The monster of Norway
The horrific events in Norway hit home for Nic.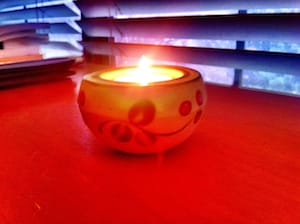 It's hard for any sane person to wrap their mind around the awful act in Norway—that a beast in the form of a man could calmly walk around and gun down defenseless youths.
The perpetrator himself does not deserve to be remembered or noticed. He is scum, and only interesting in that we need to know as much as possible about him for the purpose of improving our ability to detect people like him early and intervene before they get a chance to spread their terror. Apart from that, he deserves to die in prison, in obscurity.
From what I've been able to gather from the media, the response of the Norwegian people has been an inspiration to us all—grieving together with a calm dignity. I sincerely hope they'll be able to heal together as a people while cherishing their memories of the victims.
Apart from the closeness between Norwegian and Swedish societies (open border, similar language and culture) one thing that chills me about this particular crime is that I went to the Swedish-equivalent youth camp (SSU, for those of you familiar with the Swedish political system.) of the one held annually on Utøya when I was in high school.
It was a fantastic week. Great memories. Just like I'm sure the one on Utøya was for the young men and women attending. And this swine decided to desecrate their joy of life. It's hard to contain my rage and grief.
My thoughts are with Norway.
---
Enjoy the ten latest posts:
Nic provides some basic not-too-paranoid tips for securing your digital life.
It's not how much you have to do, it's how many things you're doing at the same time.
Did you know the U.S. government is planning to invade Texas? Well, it's not. Nic attempts to explain.
Installing Jekyll on an EC2 Amazon Linux AMI is easy. Here are the steps.
After wearing the watch for over a month, Nic has thoughts on its future. Spoiler: Depends on how you define success.
Lots of fantasy and sci-fi in this installment plus a book about sports! Includes Boy on Ice, Difficult Men, Restaurant Man, The Red Line, Cunning Plans, Seveneves, Nemesis Games, Bitter Seeds, The Mechanical, Angles of Attack, and City of Stairs.
Turns out "it's just a big iPhone" is a stroke of genius.
Some technical terms still confuse people who should know better, like journalists.
Nic is sad about Terry Pratchett's passing. Includes No Land's Man, Idiot America, Something Coming Through, The Burning Room, Foxglove Summer, and The Dark Defiles.
Bluetooth headsets are maturing rapidly and these are both good in their own ways and for different purposes.