The monster of Norway
The horrific events in Norway hit home for Nic.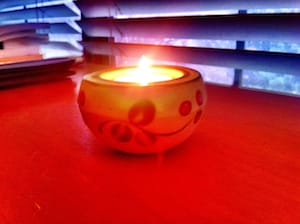 It's hard for any sane person to wrap their mind around the awful act in Norway—that a beast in the form of a man could calmly walk around and gun down defenseless youths.
The perpetrator himself does not deserve to be remembered or noticed. He is scum, and only interesting in that we need to know as much as possible about him for the purpose of improving our ability to detect people like him early and intervene before they get a chance to spread their terror. Apart from that, he deserves to die in prison, in obscurity.
From what I've been able to gather from the media, the response of the Norwegian people has been an inspiration to us all—grieving together with a calm dignity. I sincerely hope they'll be able to heal together as a people while cherishing their memories of the victims.
Apart from the closeness between Norwegian and Swedish societies (open border, similar language and culture) one thing that chills me about this particular crime is that I went to the Swedish-equivalent youth camp1 of the one held annually on Utøya when I was in high school.
It was a fantastic week. Great memories. Just like I'm sure the one on Utøya was for the young men and women attending. And this swine decided to desecrate their joy of life. It's hard to contain my rage and grief.
My thoughts are with Norway.
Posted Wednesday, 27 July, 2011 by Nic Lindh
---
For your enjoyment, the 10 latest posts
Another book roundup, including some stellar athletes and soldiers, what might be the most jaded, soul-weary protagonist ever, and some grimdark fantasy.
The Internet is getting creepy, and Nic is breaking out his tinfoil hat after newspaper paywalls push him over the edge.
Nic is tired of tech sites obsessing over Apple's financials and business strategy. So very tired.
Nic reads a book about the processed food industry and is incensed.
Computers are complicated. This brings out the irrational in people.
Nic proposes the loan word Rechthaberei be incorporated into American English.
The Core Dump is back! Books were read during the hiatus. Includes The Coldest Winter, Oh, Myyy!, Tough Sh*t, The Revolution Was Televised, The Rook, Mr. Penumbra's 24 Hour Bookstore, Gun Machine, Fortress Frontier, Standing in Another Man's Grave, and The Memory of Light.
This site will return in February.
From a true patriot to a world-weary detective, a dead god, and a civilization about to sublime from the galaxy, this book roundup spans the gamut. Includes Where Men Win Glory, Wild, Inside the Box, The Black Box, Three Parts Dead, Red Country, and The Hydrogen Sonata.
Springsteen gives a concert in Phoenix. It's fantastic.