Come together
Nic is excited about Barack Obama's election win.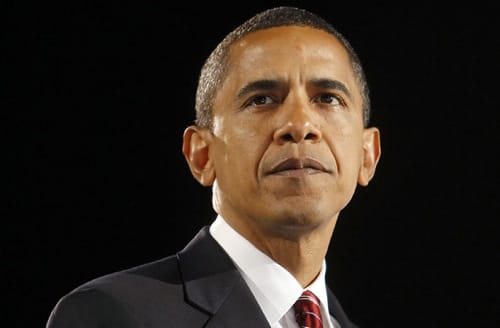 Source: Damon Winter / The New York Times
The 2008 presidential election is over, and the American people have spoken out for hope and change. Bearing recent history in mind, this is a huge relief and opportunity. Everybody involved in the Obama campaign should feel proud of their work.
But now the real work begins. It's time to undo eight years of incompetence, corruption, and contempt for the rule of law; it's time to rebuild America. It will be an enormous struggle, and success will depend on the American people coming together and leaving the rancor of the campaign behind. It's time to show what America can be, what America should be.
At this moment, I feel hopeful. I think we can do it. I don't know what my part will be, but I'm determined to play a part in creating positive change.
One thing is clear, and that is we must keep up the pressure on the lunatic fringe of American politics. The lunatic fringe is an albatross that's dragging us all down.
It's time to get back to respectful disagreement between philosophies instead of hate mongering.
It's time to kick the fundamentalists back into their dank church basements.
Hope.
Posted Wednesday, 05 November, 2008 by Nic Lindh
---
For your enjoyment, the 10 latest posts
Another book roundup, including some stellar athletes and soldiers, what might be the most jaded, soul-weary protagonist ever, and some grimdark fantasy.
The Internet is getting creepy, and Nic is breaking out his tinfoil hat after newspaper paywalls push him over the edge.
Nic is tired of tech sites obsessing over Apple's financials and business strategy. So very tired.
Nic reads a book about the processed food industry and is incensed.
Computers are complicated. This brings out the irrational in people.
Nic proposes the loan word Rechthaberei be incorporated into American English.
The Core Dump is back! Books were read during the hiatus. Includes The Coldest Winter, Oh, Myyy!, Tough Sh*t, The Revolution Was Televised, The Rook, Mr. Penumbra's 24 Hour Bookstore, Gun Machine, Fortress Frontier, Standing in Another Man's Grave, and The Memory of Light.
This site will return in February.
From a true patriot to a world-weary detective, a dead god, and a civilization about to sublime from the galaxy, this book roundup spans the gamut. Includes Where Men Win Glory, Wild, Inside the Box, The Black Box, Three Parts Dead, Red Country, and The Hydrogen Sonata.
Springsteen gives a concert in Phoenix. It's fantastic.