One of my least favorite activities is yard maintenance, which means that it gets put off, which means that the yard looks worse and worse, which makes it less and less appealing to go out and do the maintenance, and the cycle continues.
We received a nasty-gram from the home owners association about the state of the front yard, which I thought was if not in great shape at least OK. But apparently one of the neighbors disagreed, so the jackboot of our invisible overseers came down.
So I've been dreading spending the weekend with my nemesis Mr. Hedge Trimmer.
Dread.
Don't. Want. To. Fix. Yard.
So we broke down and hired a crew to do regular upkeep. Not that we wanted to spend the money, but spending the money hurts less than yard work.
They came by today for the first time, and boy howdy, it looks nice out there now.
Nice. Nice. Nice.
Here's the before of the needle palm in the back yard: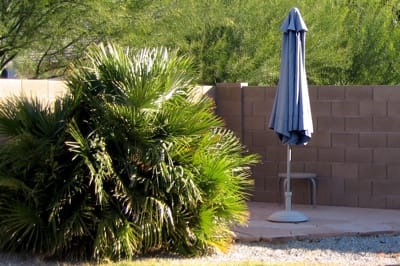 Needle palm before Mad Gardening Skillz were applied. Click for larger version.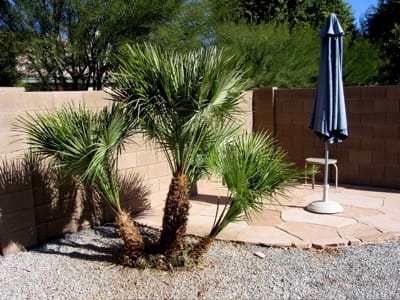 After Mad Gardening Skillz. Click for larger version.
My parents are in a state of shock about how far their son has fallen, but finally biting the bullet and not dealing with the yard myself any longer has lifted a huge weight off my shoulders.
Nice.