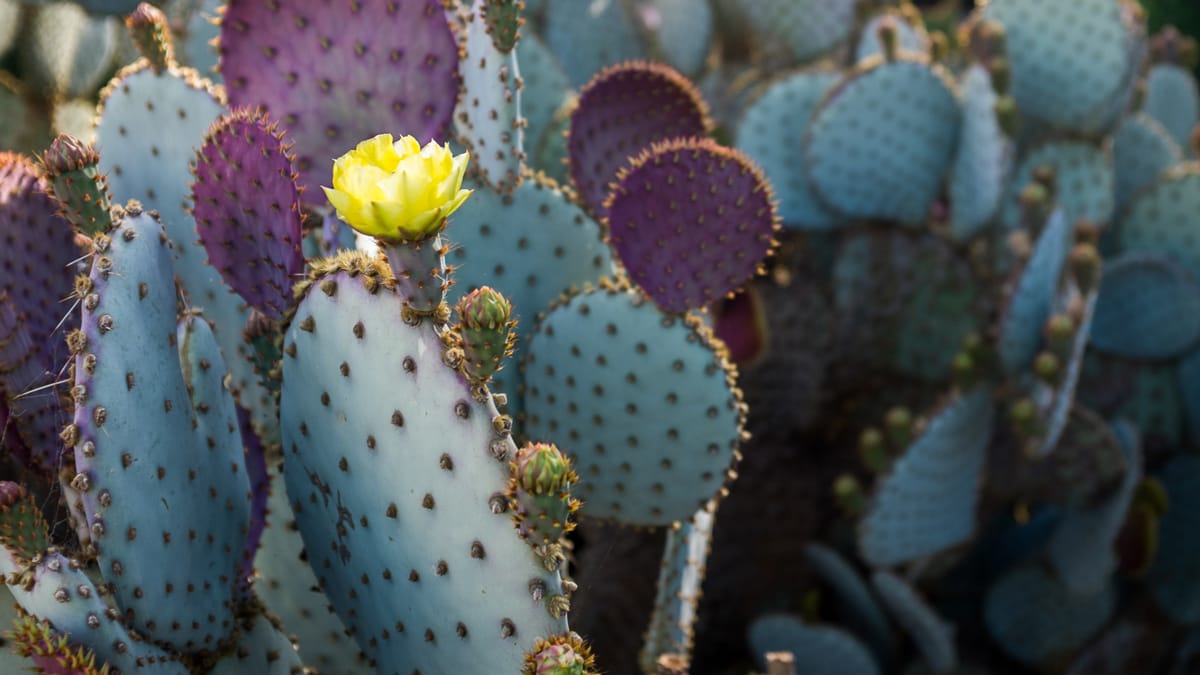 Prickly pear cactus in bloom.
The Core Dump is the personal blog of Nic Lindh, a Swedish-American pixel-pusher living in Phoenix, Arizona.
[By Nic Lindh on Sunday, 30 March 2014]
Desert rose
Flowering cactuses are a beautiful sight.
Most of the year Phoenix is a sun-blasted, bleak moonscape wilting in a heat that actively tries to kill everything living.
But March, ah, March is fantastic, with eternal shorts-and-t-shirt temperature and the flowering of the cactuses. It's wonderful to see these tanks of the flora open up to sprout bright flowers for just a few days.
You can watch the picture above and many more in high resolution in my Sonoran Yard Flickr set.