Nic commits putty knife violence on his grill to replace the gaskets.
I've had my Kamado grill since 2012, and I still love it as much as the day I bought it. If you enjoy the charring of things, I can't recommend a Kamado enough.
They do require a bit of work, though.
Every so often you have to clean out the fire box to restore the airflow, or it will take infinity long to warm up. It's grimy work, but doesn't take very long.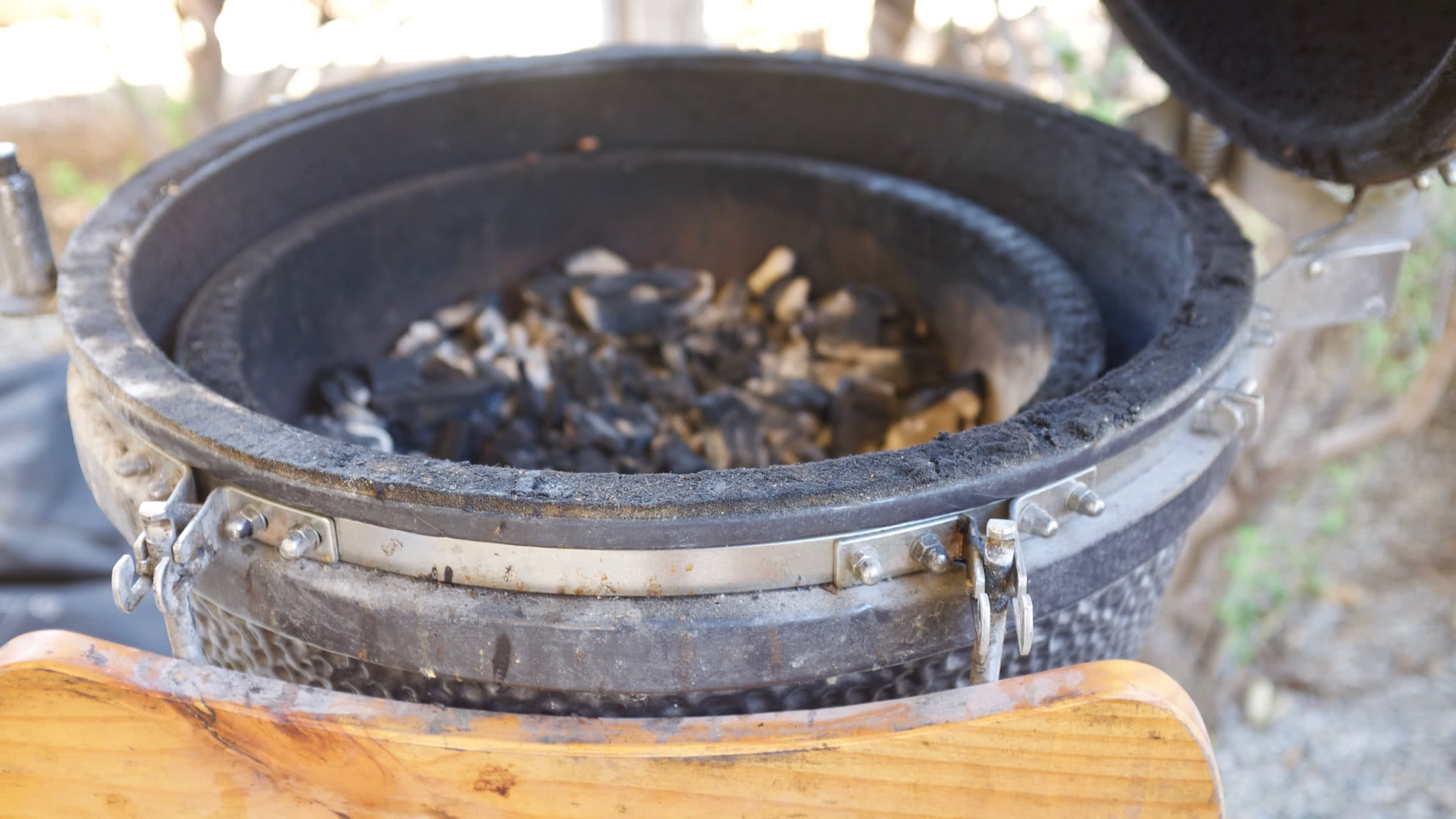 Those gaskets have had it.
You also have to replace the gaskets every few years. My specimen had finally reached that point. According to the Internet, this is easy: Just buy new gaskets—I picked these and they seem good—strip the old gaskets, roll on the new ones, and Bob's yer uncle.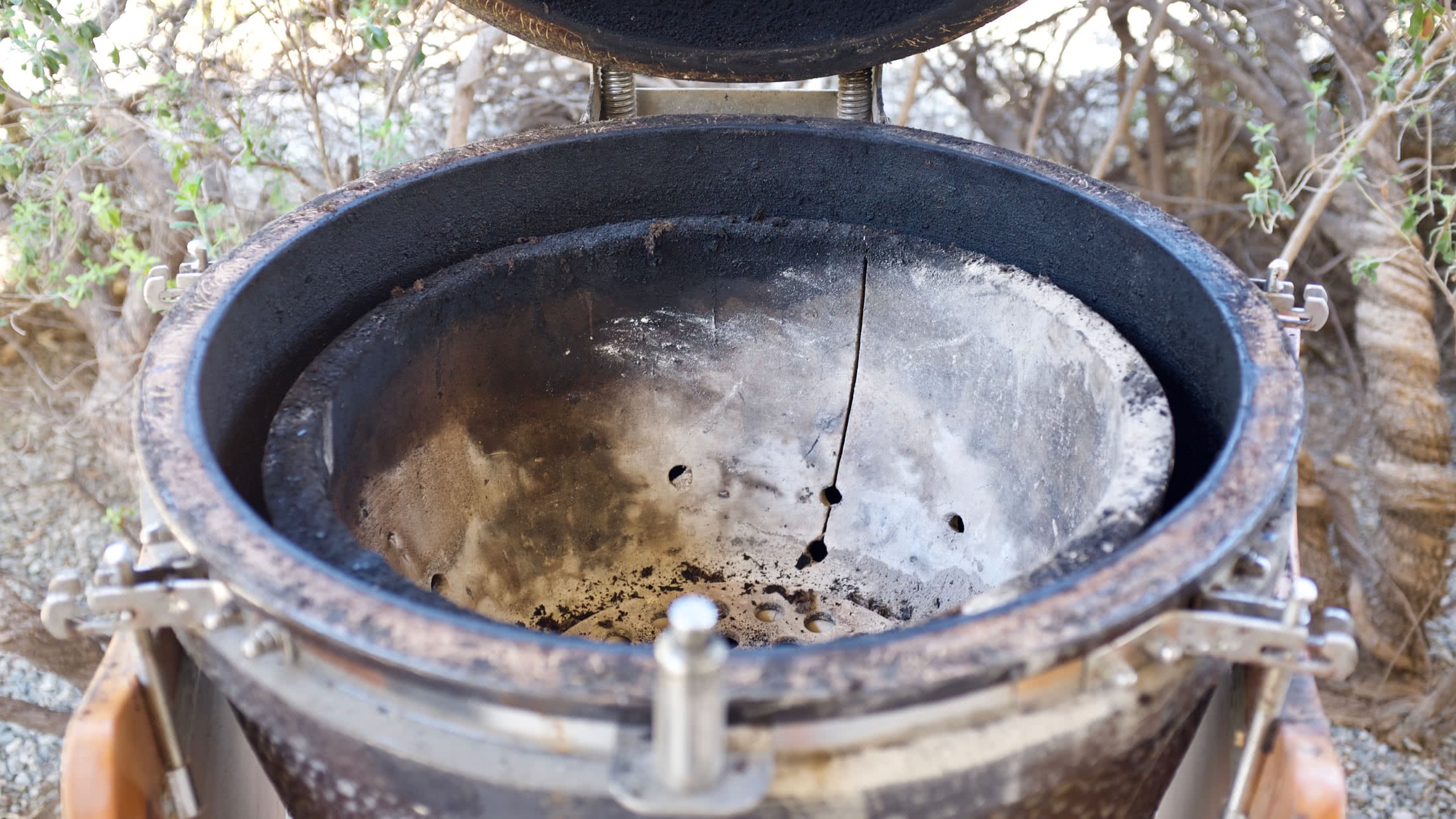 The putty knife is your friend.
The Internet suggested to me removing the existing gaskets would take less than half an hour. The Internet was wrong. The image above represents over an hour of angry stabbing with a putty knife.
The Internet was not wrong, though, that it's technically easy. It just requires violence.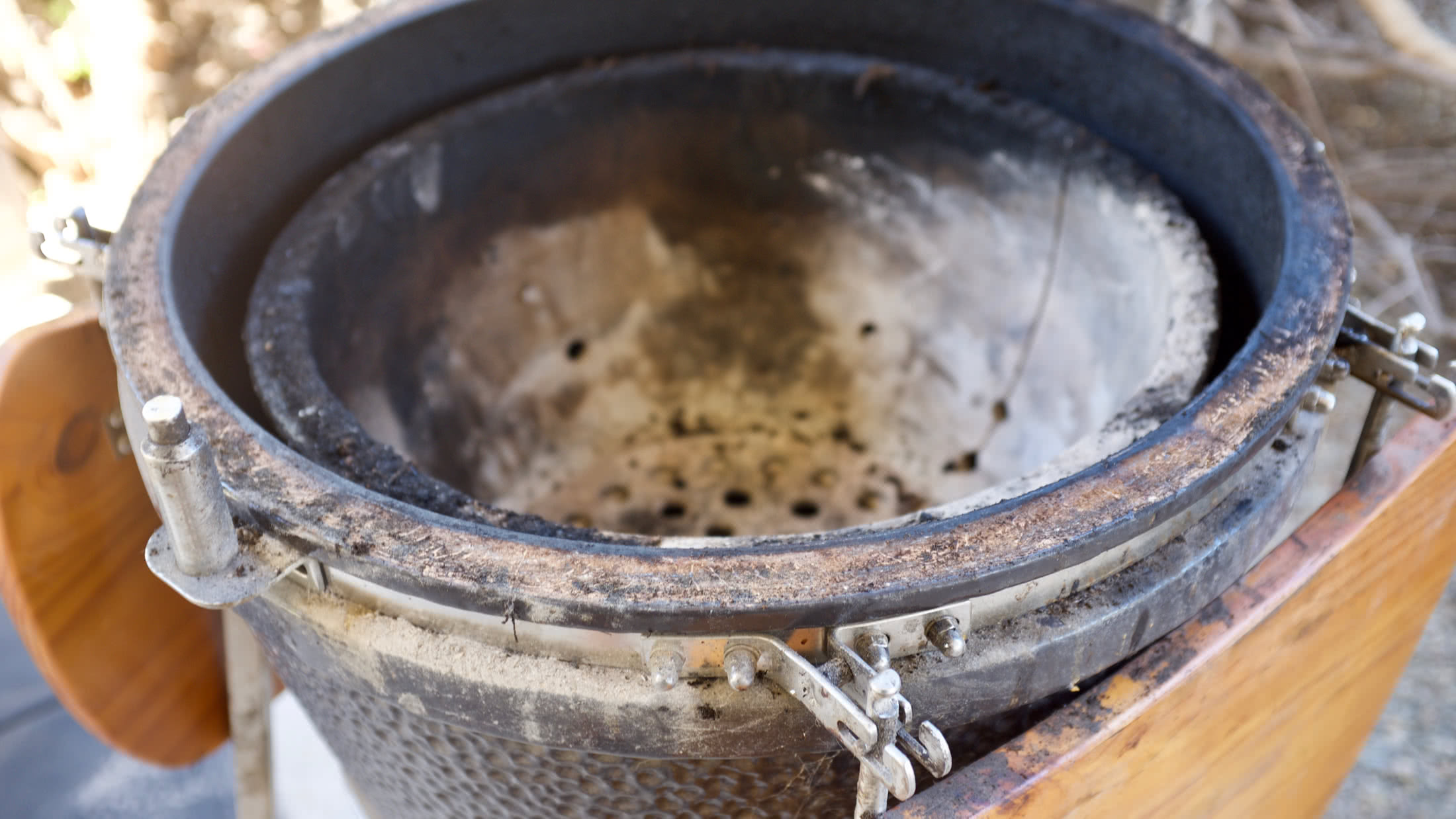 Stabby stabby scrape.
After the orgy of violence, get the rest of the grease—oh, the grease, the grease!—off with rubbing alcohol and let it dry. This is Phoenix, so that took less time than getting a glass of water.
Really, the amount of grease embedded in the gaskets is horrifying.
With fresh gaskets.
Looks nice and new with the fresh gaskets. Close the grill and let stand for 24 hours to set and you, my friend, are ready to char all the things.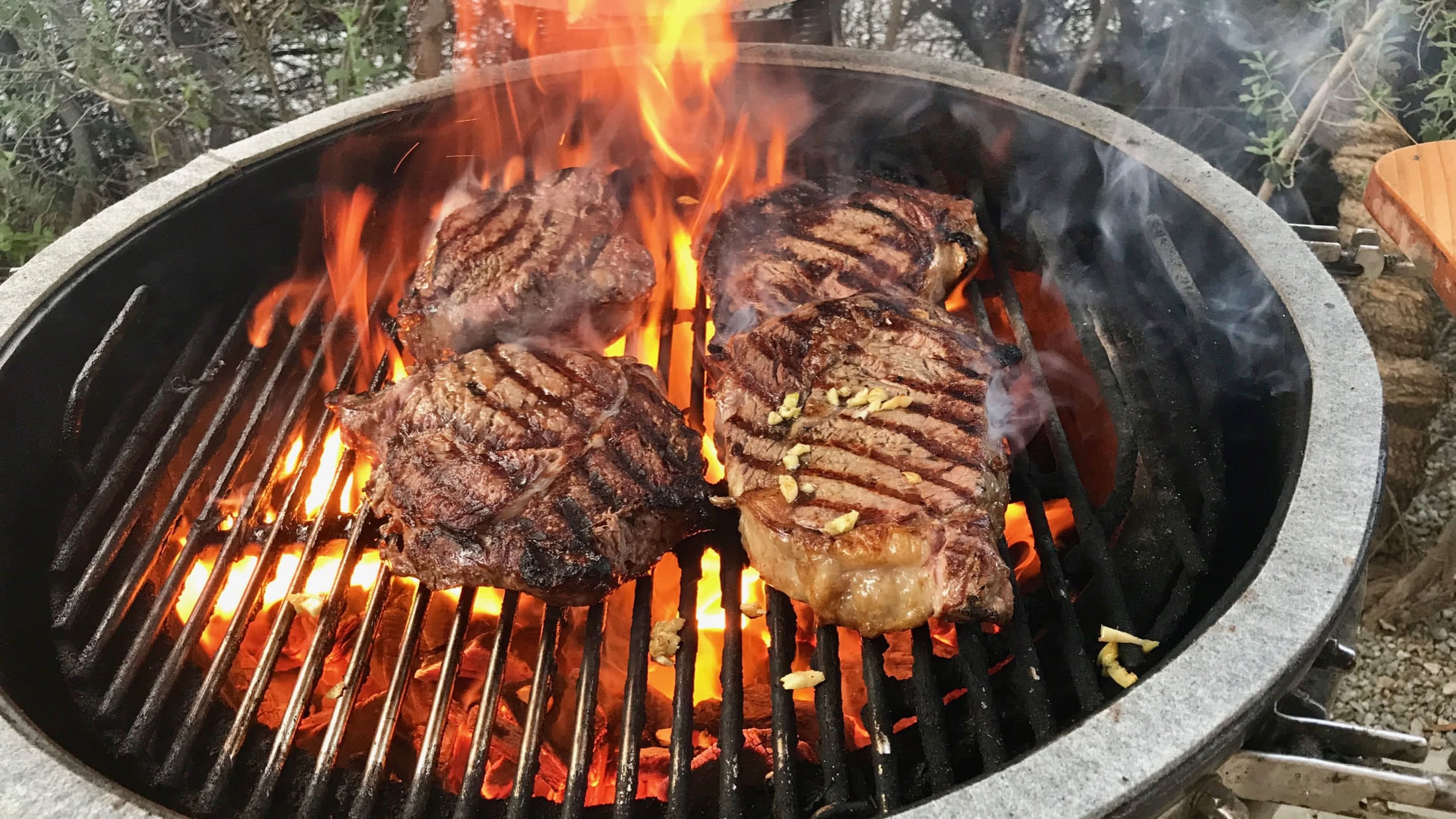 The flames are your friends.
Let me leave you with some more shots of the Kamado in action.