The Core Dump is back! Books were read during the hiatus. Includes The Coldest Winter, Oh, Myyy!, Tough Sh*t, The Revolution Was Televised, The Rook, Mr. Penumbra's 24 Hour Bookstore, Gun Machine, Fortress Frontier, Standing in Another Man's Grave, and The Memory of Light.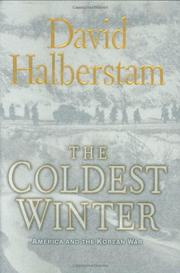 Non-fiction
A magisterial, crushingly well-researched account of not only the Korean War, but of America finding itself a superpower after the end of World War II and the country's pains as it attempts to adapt to its new circumstances.
The political climate of the late 1940s and 1950s was, to put it mildly, toxic. A small but influential group of people blindly supported the almost comically corrupt Chiang Kai-shek against Mao's communist forces, clamoring for American military intervention to allow Kai-shek to return from exile in Taiwan. At this point North Korea was ruled by a puppet despot supported by Communist China and the Soviet Union and thus South Korea became the perfect staging point for the American military to oppose capital-C Communism.
And yes, this reasoning continued with Vietnam, a conflict that proved America had refused to learn anything from the bloody debacle that was the Korean "police action." Which in and of itself is astonishing.
General MacArthur led the military forces from the comfort of his command center in Japan, only visiting the country a few times. Ah, MacArthur. The almost unbelievable arrogance of the general himself and his hand-picked cronies incurred such a tragic price his soldiers in the field had to pay in blood and pain.
If you have any interest in the 20th century, The Coldest Winter belongs on your bookshelf.
Everyone's favorite weird Internet uncle writes about how he more or less stumbled into becoming a social media powerhouse and his life in general. If you enjoy Takei's social media output you will enjoy this short, breezy book.
The Revolution was Televised, despite the poor sense of humor conveyed by its title, is an insightful cultural history of the recent time when TV drama went from being laughably bad to the height of shows like Deadwood and The Wire.
If you've been watching the quality of dramatic television increase logarithmically and been wondering about what happened behind the scenes, this book is for you.
Life advice from a potty-mouthed smartass.
It's tempting to write Smith off as a fat clown who got lucky once with Clerks, but you shouldn't. He has a lot of interesting ideas, a pretty manic work ethic, and a huge ego, so he is tailor-made for movie-industry success.
Tough Shit is short and uplifting. But yes, I'm going to be that guy and complain about the unnecessary R-rating. Sure, working blue is part of Smith's schtick, but it becomes a distraction from the point he's trying—and mostly succeeding—to make. But it's his book so he can obviously do what he wants. It just feels stale. Still, Tough Shit is worth reading.
Fiction
Very smart, wry urban fantasy about a woman who wakes up amnesiac, surrounded by dead bodies, and finds a note from the woman who used to occupy the body she's wearing. Turns out her name was Myfanwy (rhymes with Tiffany) Thomas, she was a high-ranking member of the supernatural equivalent of the MI5, and somebody inside her organization is plotting to kill her.
Think X-Men, Buffy, Ghostbusters, Dresden Files and James Bond all rolled into one high-octane plot and served on a scaly tentacle.
The Rook is seriously impressive. Can not wait for O'Malley's next novel.
Absolutely delightful novel about a San Francisco man who gets a job in a … strange … bookstore and starts to believe he's gotten himself involved with a strange cult.
Which he has. A strange cult, indeed.
If you're of a nerdy bent, this novel will make you very happy.
Whoa. Gun Machine is a kick in the teeth. Ellis's prose is tight and musical, the plot is a psychotic adrenaline rush and both protagonist and antagonist are skewed and interesting.
A contender for best novel of 2012. Get it. Now.
The sequel to the very good Control Point (my review here) answers most of the questions left open by the first installment and picks up the pace from there.
You really shouldn't start with Fortress Frontier, though, as it will make very little sense if you haven't read Control Point. The lack of recapping is a good thing, since it means Cole doesn't have to spend time on world building—instead, Fortress Frontier gets right into the action.
And a whole lot of action there is. Fortress Frontier is mechanically better than Control Point with better pacing and a more streamlined plot, so if you liked the first, congratulations, good stuff is in store.
Rebus is back! He's old, tired and even crankier than before, but he's also back on the force.
I'm not even going to go in to plot here. Who cares about the plot? It's Rebus and it's good.
Excellent police procedural.
Yes, people! Yes! The Wheel of Time is finished. Whew!
Finally.
A Memory of Light ends the series about as satisfyingly as can be expected, although Epic Battle is Epic for way too many pages. Lordie, so many pages.
But it's done now. It feels so, so good to close this loop.
Note: the link goes to the hardcover, since the publisher hates you and your newfangled Kindle and will not release a version for it. Damn hippie.
(DISCLOSURE: All links go to the Amazon Kindle store and are affiliate links. If you buy one of the books through a link here I get a tiny kickback from Amazon.)