The monster of Norway
The horrific events in Norway hit home for Nic.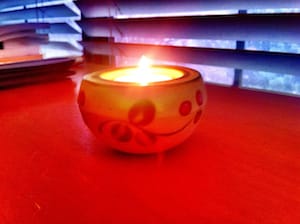 It's hard for any sane person to wrap their mind around the awful act in Norway—that a beast in the form of a man could calmly walk around and gun down defenseless youths.
The perpetrator himself does not deserve to be remembered or noticed. He is scum, and only interesting in that we need to know as much as possible about him for the purpose of improving our ability to detect people like him early and intervene before they get a chance to spread their terror. Apart from that, he deserves to die in prison, in obscurity.
From what I've been able to gather from the media, the response of the Norwegian people has been an inspiration to us all—grieving together with a calm dignity. I sincerely hope they'll be able to heal together as a people while cherishing their memories of the victims.
Apart from the closeness between Norwegian and Swedish societies (open border, similar language and culture) one thing that chills me about this particular crime is that I went to the Swedish-equivalent youth camp (SSU, for those of you familiar with the Swedish political system.) of the one held annually on Utøya when I was in high school.
It was a fantastic week. Great memories. Just like I'm sure the one on Utøya was for the young men and women attending. And this swine decided to desecrate their joy of life. It's hard to contain my rage and grief.
My thoughts are with Norway.
---
Enjoy the ten latest posts!
Includes a mea culpa, Hillbilly Elegy, Gulp, The Stars are Legion, and The Kill Society.
Nic commits putty knife violence on his grill to replace the gaskets.
Remembering the cost of World War II through airplanes.
Apple's neglect of the pro market is causing a lot of gnashing of teeth in Apple-nerd circles, but it's true to Apple's vision.
There is unrest in the Mac community about Apple's commitment to the platform. Some are turning their eyes to building a Hackintosh to get the kind of computer Apple doesn't provide. Here's what it's like to run a Hackintosh.
Lots of fiction series in this one. Includes Grunt, 1177 B.C., Louder Than Hell, Smarter Faster Better, The Hanging Tree, Death's End, Chains of Command, and Who Killed Sherlock Holmes?.
Hey kids, you like epic fantasy? 'Cause I've got some epic fantasy for you.
Car nerds are dealing with some cognitive dissonance as car technology changes.
The Oasis is Amazon's best e-ink reader to date, but it's not good enough for the price.
Nic buys an Amazon Echo and is indubitably happy with the fantasy star ship in his head.
The Occupy movement, the Tea Party, and now Trump. America is angry.
The problem isn't ads. The problem is being stalked like an animal across the internet.
The DS416j is a nice NAS for light home use. Just don't expect raw power.
The Core Dump is moving to GitHub Pages. This is a good thing, most likely.
Tempus fugit and all that.
Nic has never been more worried for the future of America.
This installment features grimdark fantasy, peppy astronauts and the Roman Empire. Includes SPQR, And On That Bombshell, The Code Book, Schiit Happened, Beyond Redemption, The Severed Streets, The Martian and Veiled.