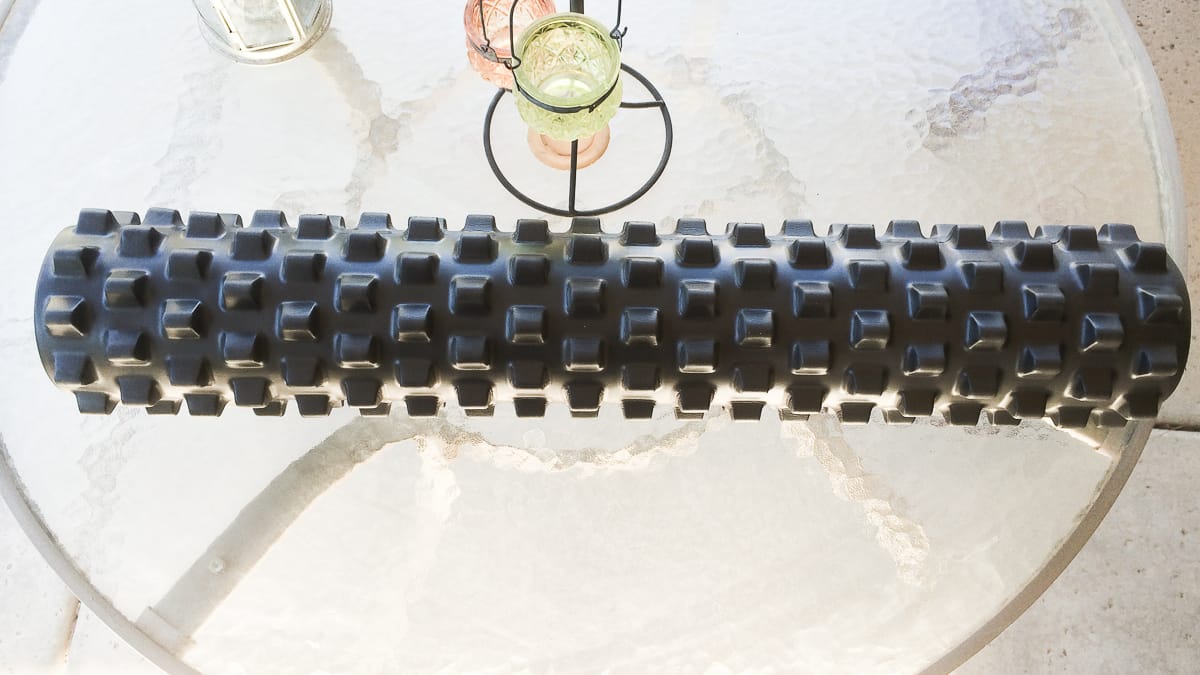 The Core Dump is the personal blog of Nic Lindh, a Swedish-American pixel-pusher living in Phoenix, Arizona.
[By Nic Lindh on Sunday, 27 April 2014]
Enter the rumble roller
Get medieval on your fascia.
I've struggled for the last few years with knee pain most likely resulting from IT Band Syndrome. At least that's the best guess—correctly diagnosing these kinds of things is tricky in the extreme. But at the very least I'm sure my IT bands, like most of my muscles—as I've discovered doing yoga—are much too tight.
To illustrate just how tight they are, when I went to physical therapy I had a substitute therapist one morning and she just looked at my legs and said, "Well, those are some tight IT bands" without even having to touch them.
They are also frustrating muscles to try to stretch since they are fantastically strong, like all the load bearing muscles in your body.
Using a foam roller is a part of the physical therapy and as a bonus is in general considered a good thing for muscles and fascia. So there's been foam rolling a-plenty for me. Problem was it didn't really do much for my IT bands. I could feel the knots, but it wasn't doing anything to alleviate them. So I stepped up to The Grid and it was better, definitely digging deeper, but still wasn't getting deep enough.
Then I found the Rumble Roller, a roller with knobs that looks like it's straight out of some kind of BDSM dungeon. This thing gets in there—it's deeply uncomfortable and leaves your muscles feeling like you got a thumb massage on a day when your therapist had some aggression to work out.
If you've been using a regular black foam roller but feel like it's not getting deep enough, definitely try a Rumble Roller. But do not buy one unless you actually have found regular black foam rollers to not do the job. It will hurt you.
Note: All product links are Amazon affiliate links. If you buy something through these links I get a tiny kickback from Amazon. It doesn't cost you anything extra.